Beautiful Smile Guarantee
We have often heard the horror stories of patients coming to us from another practice after having spent tens of thousands of dollars getting a new smile and ending up dissatisfied with the results. We never want that to happen to one of our patients. When you come to us for a smile makeover we want you leaving thrilled with the results.
In order to ensure satisfaction, we've set up some safeguards for our patients. We begin with your smile design. Using computer imaging to design the ideal smile for your face. From there, Dr. Cha will do a wax mock-up before beginning your veneers in the lab. Once we're satisfied with the mock-up, we design temporary veneers that you can wear to make sure you are happy with the results.
If you're not pleased with the temporary veneers, we go back to the lab as much as is necessary to get the results you were hoping for. We don't place your permanent veneers until you are thrilled with your temporary ones. And even after the permanent new smile is made, Dr. Cha will try it on with try-in paste to be absolutely sure. If you don't love them, they will be adjusted or even re-made until you do. That is our beautiful smile guarantee.
Bonus Clips: Cosmetic Dentistry with Tulsa, OK dentist Jerome Cha
Related Cosmetic Dentistry Articles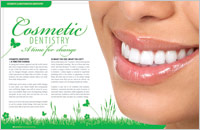 Cosmetic Dentistry – A Time For Change
Join us as we review the myriad of possibilities available to you for cosmetic dental change. But the biggest part is not just how your smile looks, it's how you feel when you show it… Read Article
The Impact of a Smile Makeover
Americans are catching on to the emotional and social importance of a healthy, beautiful smile, and they're seeking out ways to improve their smiles. Learn why and what a change could mean for you… Read Article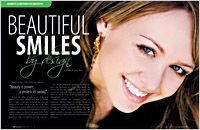 Beautiful Smiles by Design
The first in a series of articles dedicated to the "art and science" of designing a more appealing smile. One of the country's foremost leaders in cosmetic dentistry discusses how you and your dentist partner to create a great new look… Read Article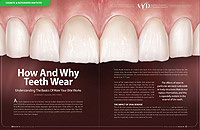 How And Why Teeth Wear
Are teeth supposed to last for a lifetime? And are humans designed to live for up to a hundred years? Given all the current improvements in the areas of medicine and health, both general and oral, people are not only living longer, but they are also keeping their teeth longer. This article will provide an overview of the "oral system" and one of its more common and important occurrences, tooth wear… Read Article